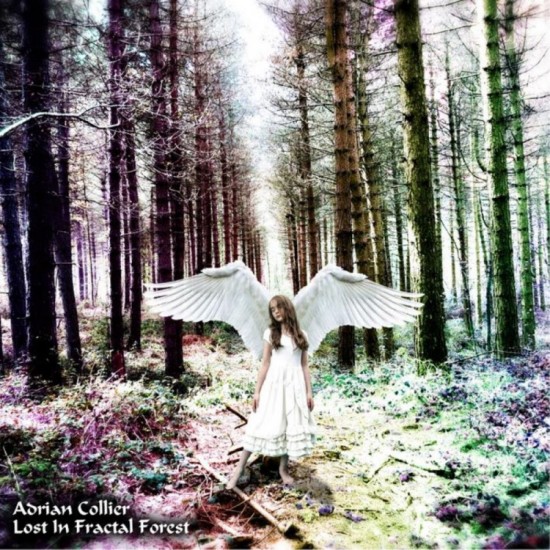 Adrian Collier Lost in Fractal Forest
Merk: Adrian Collier
Artikelnummer:

SIL-34525

EAN:

5060085154178

VERZENDING: Binnen 2-5 werkdagen
Adrian Collier Lost in Fractal Forest
Een muziekale reis van de helderblauwe oceaan naar een rustige wereld die het Fractal Forest is. Navigeren door mysterieuze betoverde scènes, geleid door een magische engel, het pad dat je ontdekt zal je dag transformeren. Fractal Forest is een cd waarmee je je geest door zeven stadia van een wonderbaarlijk inspirerende reis kunt laten stromen. Wanneer je Fractal Forest binnenkomt vanuit de verborgen baai, volg je de beken naar het Rainbow-meer, door vreemde formaties waar je de Engel ontmoet en die je vasthoudt en je meeneemt naar de hemel.
Tracklist Adrian Collier Lost in Fractal Forest:
1 Hidden Cove 11:27
2 The Fractal Forest 07:46
3 Following Streams 09:17
4 Rainbow Lake 09:22
5 Formations 08:35
6 Finding My Angel 07:46
7 The Rising 09:12
An audio journey from the clear blue Ocean into a tranquil World that is the Fractal Forest. Navigating through mysterious enchanted scenes, guided by a magical Angel, the path you discover will transform your day. The Fractal Forest is a concept album allowing your mind to flow through seven stages of a wonderfully inspiring journey. Entering Fractal Forest from the hidden cove you will follow the streams towards Rainbow lake, through strange formations encountering the Angel who will take hold and rise with you into the sky.