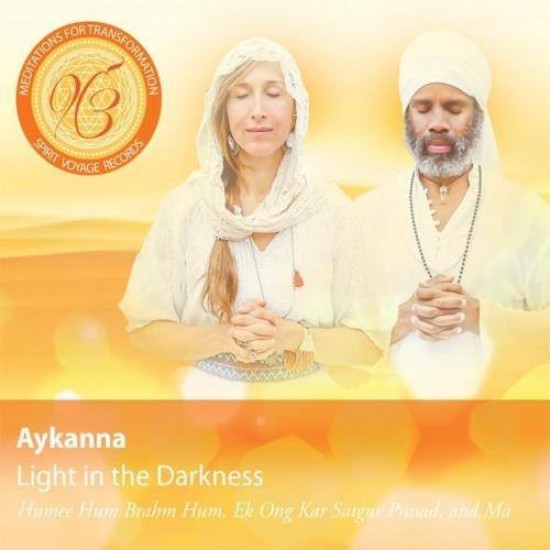 Aykanna Light in the Darkness Meditations For Transformation
Merk: Aykanna
Artikelnummer:

SIL-32953

EAN:

0640864268903

VERZENDING: Binnen 3-7 werkdagen
Aykanna Light in the Darkness Meditations For Transformation
Light in the Darkness bestaat uit drie krachtige mantra's in de Kundalini yoga traditie leiden je naar de helende ruimte van positiviteit, liefde en wonderen. De Light in the Darkness maakt deel uit van de Meditations for Transformation serie.
Tracklist Aykanna Light in the Darkness Meditations For Transformation:
01 Remove Inner Conflicts (Humee Hum Brahm Hum) 00:23:46
02 Expect and Receive Miracles (Ek Ong Kar Sat Gur Prasad) 00:31:42
03 Create A Divine Shiled of postivity (Ma) 00:12:17
Total Time 01:07:45Light In The Darkness: Meditations for Transformation shares 3 powerful Kundalini Yoga meditations as taught by Yogi Bhajan (R). These mantra meditations will invoke your inner light, allowing you to move from a place of conflict & negativity to the healing space of positivity, love & miracles.