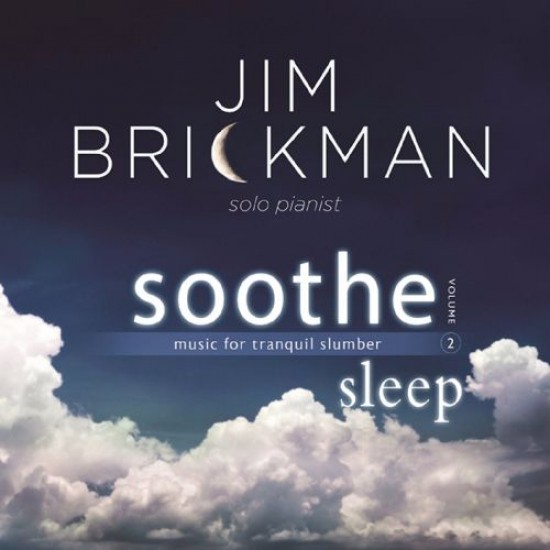 Jim Brickman Soothe Vol. 2 - Sleep
Merk: Jim Brickman
Artikelnummer:

SIL-34039

EAN:

0618321526521

VERZENDING: Binnen 2-5 werkdagen
Jim Brickman Soothe Vol. 2 - Sleep
Deel twee uit the Soothe serie. Als je de uitdagingen van het dagelijkse leven te accepteert, maar zo nu en dan op zoek naar een oase van rust om je in terug te trekken, dan geef je de muziek van dit Soothe van Jim Brickman je een perfecte tool. Of je nu op zoek bent naar de stilte, een romantische sfeer wilt creeeren of gewoon wilt ontspannen, deze cd is daar voor zeer geschikt.
Tracklist Jim Brickman Soothe Vol. 2 - Sleep:
01 Setting Sun 00:05:55
02 Tranquility 00:05:17
03 Exhale 00:04:38
04 Slumper Deep 00:05:19
05 Serenity 00:05:03
06 Interlude 00:04:34
07 Bliss 00:04:03
08 Restful 00:05:44
09 Gently Drifting 00:04:01
10 Starlit Sky 00:05:07
11 Hush 00:04:10
Total Time 00:53:51
Jim Brinckman brings you tranquil songs that will calm, relax and lull you into a restful, peaceful sleep. The soothing original, instrumental music of Jim Brickman laced with gentle sounds of nature offers the perfect, pure soundtrack for relaxation, meditation, yoga and massage.