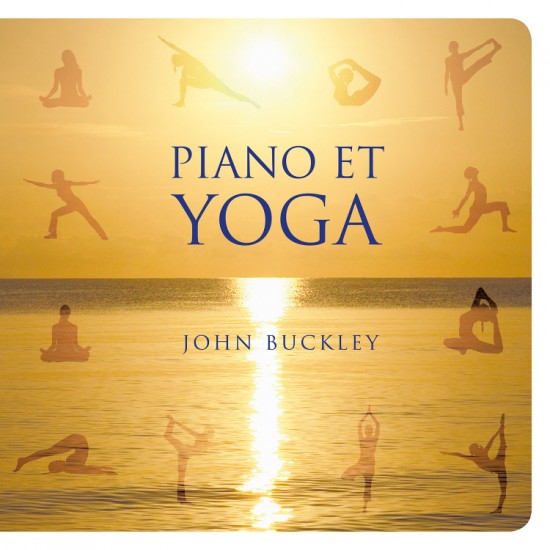 John Buckley Piano Et Yoga
Merk: John Buckley
Artikelnummer:

NWCD 387

EAN:

0767715038727

VERZENDING: binnen 2-5 werkdagen
John Buckley Piano Et Yoga
Met de piano als hoofdinstrument heeft John Buckley een fijne cd gemaakt om jouw yoga sessie compleet te maken. Natuurlijk is deze Piano Et Yoga niet alleen voor Yoga maar zeker ook geschikt voor meditatie en als ontspannende achtergrondmuziek. Zeker als je van piano houdt.
Tracklist John Buckley Piano Et Yoga:
1 Lotus 5:18
2 Warrior 4:27
3 Lord of Dance 4:16
4 Tree 4:49
5 Cobra 4:30
6 Half Moon 5:32
7 Eagle 5:28
8 Tortoise 4:22
9 Salutation 5:26
10 Melting Hearts 6:23
11 Reflections 4:50
This album John Buckley provides a wonderful serene background for both peaceful relaxation and Yoga. The beautiful sound and exquisite tones of the piano combine with the gentle rhythmical movements used when practicing Yoga… a perfect match. So wherever you may be, if you are looking for the ideal accompaniment to a gentle Yoga session, or the perfect backdrop for an hours quiet meditation and calm relaxation this is the CD for you.