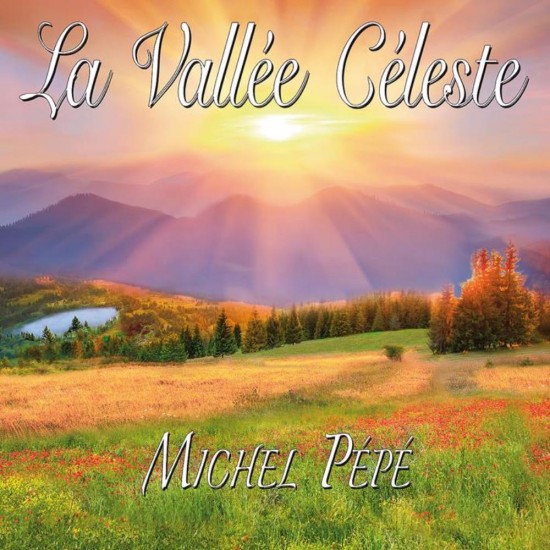 Bestseller
Michel Pepe La Vallee Celeste
Merk: Michel Pepe
Artikelnummer:

SIL-34969

EAN:

3660341720349

VERZENDING: Binnen 2-5 werkdagen
Michel Pepe La Vallee Celeste
La Vallée Céleste' is een uitnodiging tot de sereniteit en om het heilige licht van onze innerlijke zon uit te stralen, die leven ademt en uitgaat van ons hart. Michel Pépé biedt ons hier een muziek van onmetelijkheid, die met verrukking herinnert aan de diepe vreugde waar we vandaan komen, waar alles pad en harmonie is. Ontdek prachtige soundscapes, waar het huidige moment pure magie wordt en ons opnieuw verbindt met onze goddelijke Essentie.
Tracklist Michel Pepe La Vallee Celeste :
01 Le Voyage Merveilleux 00:05:14
02 Sereine Clarte 00:05:11
03 Floraisons de l'Ame 00:05:36
04 Le Chemins de Soleil 00:05:48
05 Au Coeur de l'Eden 00:05:41
06 Le Lac d'Amour 00:05:45
07 La Colline Sacree 00:05:20
08 Instants Divins 00:04:52
09 Feerie de la Nature 00:04:24
10 L'Eternelle Vallee 00:04:49
11 Les Couleurs du Ciel 00:06:29
12 Par dela les Montagnes 00:04:46
13 Ravissement de l'Esprit 00:05:00
14 La Royaume de Lumiere 00:05:11
Tekst op het hoesje: La Vallée Céleste' is an invitation to the serenity and to radiate the sacred light of our inner sun, which breathes life and emanates from our heart. Michel Pépé offers us here a music of immensity, recalling with delight the deep joy from which we come, where everything is path and harmony. Discover beautiful soundscapes, where the present moment becomes pure magic and reconnects us with our divine Essence.