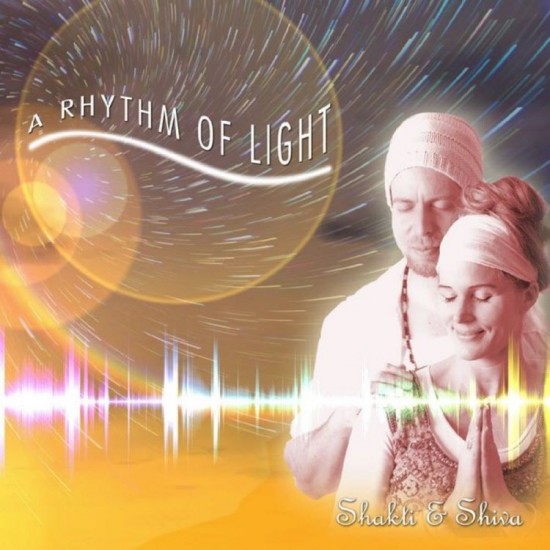 Shakti & Shiva A Rhythm of Light
Merk: Shakti & Shiva
Artikelnummer:

SIL-34316

EAN:

4260110012256

VERZENDING: Binnen 3-7 werkdagen
Shakti & Shiva A Rhythm of Light
A Rhythm of Light is de derde cd van het Duitse duo Shakti & Shiva en brengt je een vuurwerk van luisterplezier. Deze nieuwe mantra creaties zijn echt zo veelzijdig, kleurrijk en stralend als het licht! Zowel Engels als Duits gezongen mantras.
Tracklist Shakti & Shiva A Rhythm of Light:
01 Sa Ta Na Ma 00:07:54
02 Ad Gure Nameh 00:11:37
03 Bountiful Blissful Beautiful 00:10:44
04 Prithvi Hai DRums 00:04:27
05 A Rhythm Of Light 00:05:54
06 Pavan Guru 00:11:52
07 Ardas Bhai 00:11:35
08 Om Shanti 00:07:02
09 Flowers In The Rain 00:05:51
Total Time 01:16:56
On their third album, A Rhythm of Light, the german duo Shakti & Shiva offers a fireworks of listening pleasure. These new mantra creations are truly as versatile, colorful and radiant as the light!
A chilled, groovy version of the mantra Sa Ta Na Ma invites you to relax, dream, and live your life with ease.
The positive affirmation Bountiful, Blissful and Beautiful is wonderfully combined with the Anand Sahib - the mantra of bliss. This 11-minute version is ideal for meditation.
The "Good Mood Song" A Rhythm of Light will fill you with inner joy and invites you to dance together with Shakti & Shiva through the summer.
The special "drums"-version of the mantra Prithvi Hai is the rhythmic clock for the wild exuberance and irrepressible joy of life. Beam with the light - and connect with heaven and earth!
The 11-minute, harmonious version of the mantra Aad Guray Nameh is perfect for doing a Celestial Communication meditation. Shakti & Shiva invite you to join them for a guided Heart Protection Meditation on YouTube: Aad Gure Nameh Meditation mit Shakti & Shiva
The Ardas Bhai mantra is full of heart and soul, designed for deep relaxation during yoga, at home, or simply for relaxing inbetween your activities.
The Special Bonustrack Flowers in the Rain is a beautiful reinterpretation of the song originally composed and sung by Guru Dass Singh Khalsa: a ballad about the courage in life.
With A Rhythm of Light, Shakti & Shiva lift their style to a new level: classical mantras and acoustic instruments are brilliantly combined with powerful, electronic sounds of omnipresent musical styles - creating a masterpiece of sound, interweaving with the holy Naad, the soundcurrent of the mantras.
A Rhythm of Light is a light, rhythmic companion for yoga, meditation, relaxation or simply to enjoy and listen.